Still knitting and sewing up a storm since I left for Virginia in the middle of July, but I've been remiss in posting pictures, even though I've been taking them. So... here's pretty much everything that I've finished in the last two and a half months...
A cup cosy for like Starbuck's cups and the like... though I try not to patronize Starbucks... (YAY! My first successful fair isle!)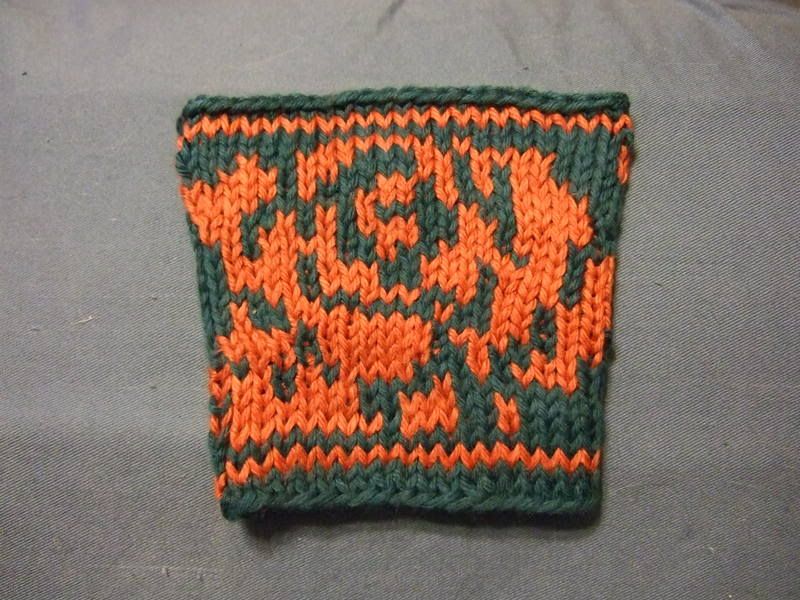 The other side of the same cosy...
More felted bags... I've made probably 8 of these now and I want to make more... They work up so fast and look so good and are such a perfect size for so much! Guh! I love 'em!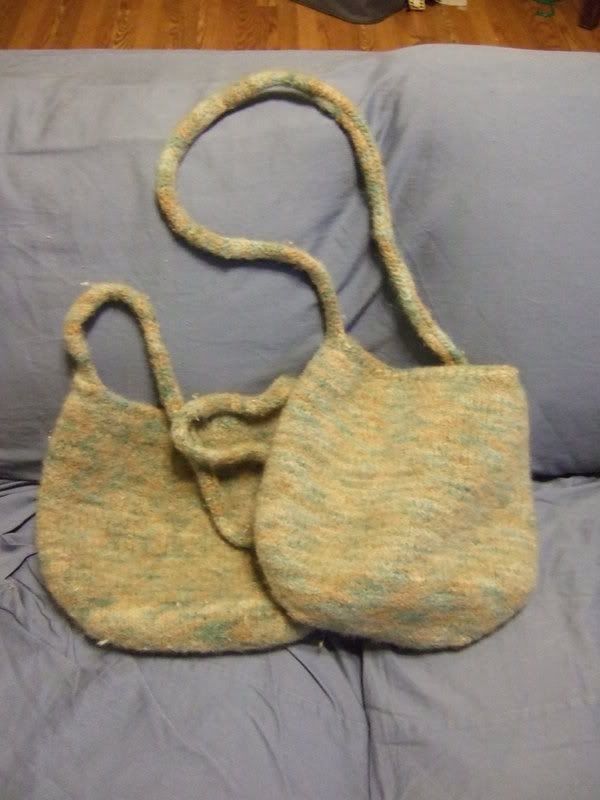 6 cotton canvas place mats, bound with bias tape that I made (first time I've ever made my own bias tape - *g*)...
A hat I made for my friend Chelsea's birthday...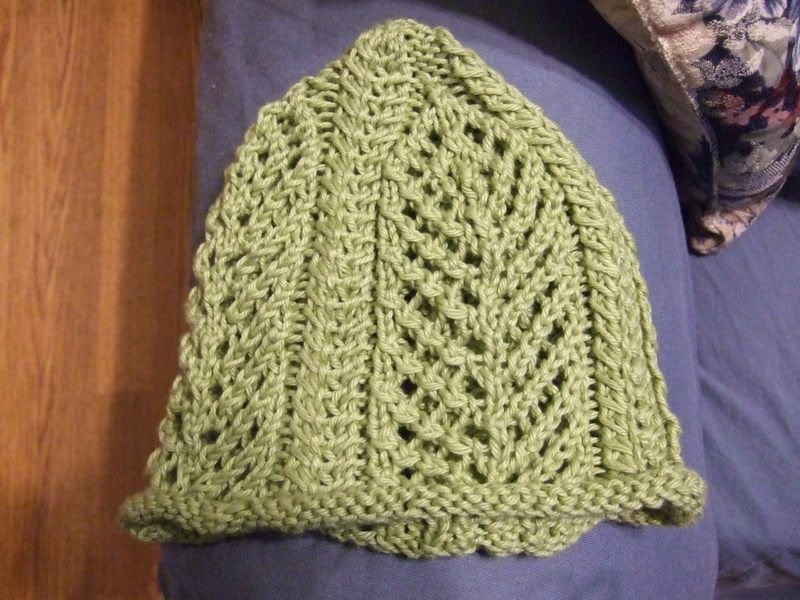 A hat I made for my friend Mia's birthday...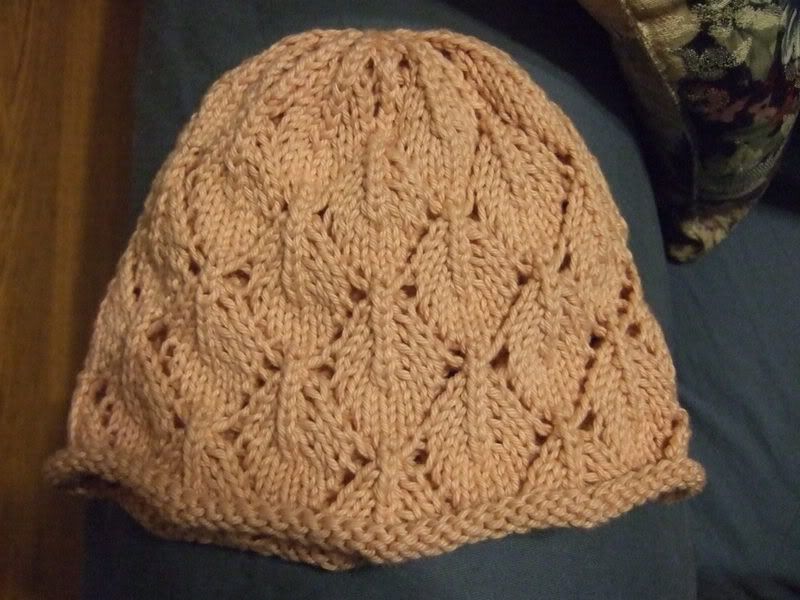 A headband that I gave to my friend Stacey as an early birthday present...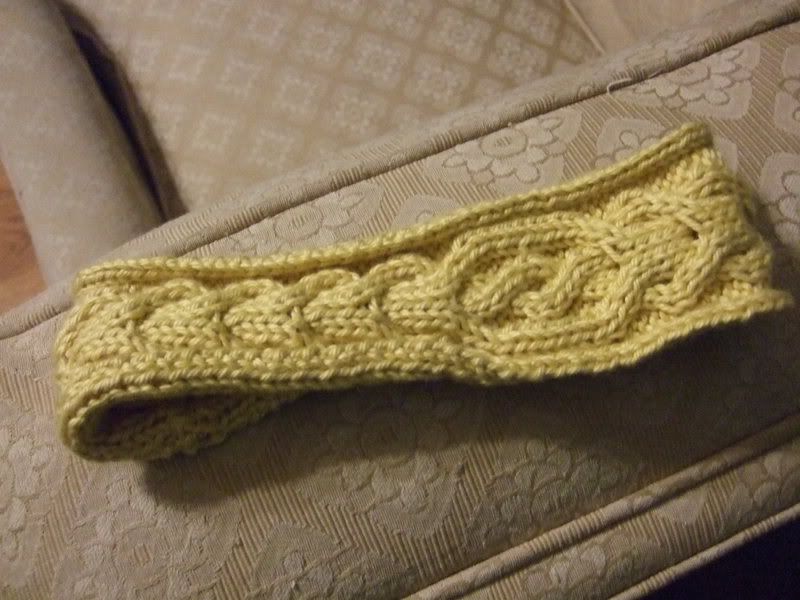 A keyhole scarf...
6 pairs of baby booties made out of Bernat's Organic Cotton yarn...
The scarf, headband, hats and cosy were all made with KnitPicks.com yarn and patterns that I got in their summer cotton sampler kits. I altered the pattern for Mia's hat because I didn't like the zig-zag pattern, so I made it into diamonds by shifting things about a bit.
I'm not sharing pics of my dishcloths because they're all the same and so simple and I've made at least 6 this month... I've also made another watch cap like the one I made for Jensen and Jared a while back (but have not yet sent to them), but this one is a Christmas present for Jason, Susan's husband... He needs it on those cold mornings when he's out in the woods.
I've also got about 6 works in progress right now (2 pairs of socks, 2 pairs of fingerless mitts, a lacy headband, and a little impractical bag that I might rip out because it seems rather useless though pretty).