My dad, Josh and I went to a Devil Rays Spring Training game this afternoon. It was pretty cool. Perfect day for baseball - not too hot in the shade, and sunny.
The field is out in St. Pete right on the water, just down the street from the Pier, so the breeze is really nice.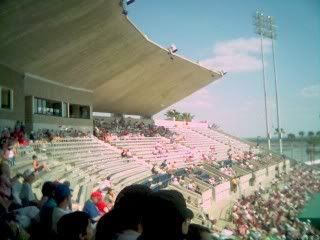 I got a new hat: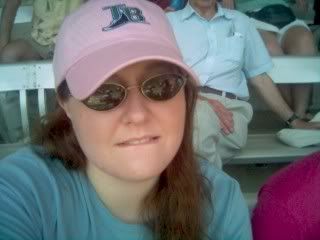 I like my hat... :D
The Rays lost 8 to 11 against the Phillies. Somewhat disappointed at that, but the Rays *do* suck, so it's a surprise when they win. But they're the home town team so I love 'em anyway.