Been trying to get this uploaded to post for days. For some reason, my phone, then my e-mail, then my browser didn't want these photos to go up. *eye roll* Oy, technology!
But here they are!
We start with the new yarn I got for my stash from KnitPicks.com a few days ago:
The Renaissance Sampler:
The Georgian Sampler:
The Victorian Sampler:
All of the colors are much brighter than this. The Renaissance colors were very hard to photograph because they are dark and deep and my lighting sucks. Aubergine, hunter green, burgundy, chocolate... Beautiful colors all!
There's also the sock yarn I got... I needed another $5 to get the free shipping, so the sock yarn pretty much paid for itself.
Dolphin and Porchini Gloss Sock Yarn
. I'm making
Lickity Split
tabi socks with it. It seems to be perfect for this pattern. Got gauge with no problem on US 1 needles. But I've gotten much better at the provisional kind of cast-on since the last time I attempted it! So YAY!!! These will take forever to do, but that's how hand-knit socks are... Here's what I had as of last night: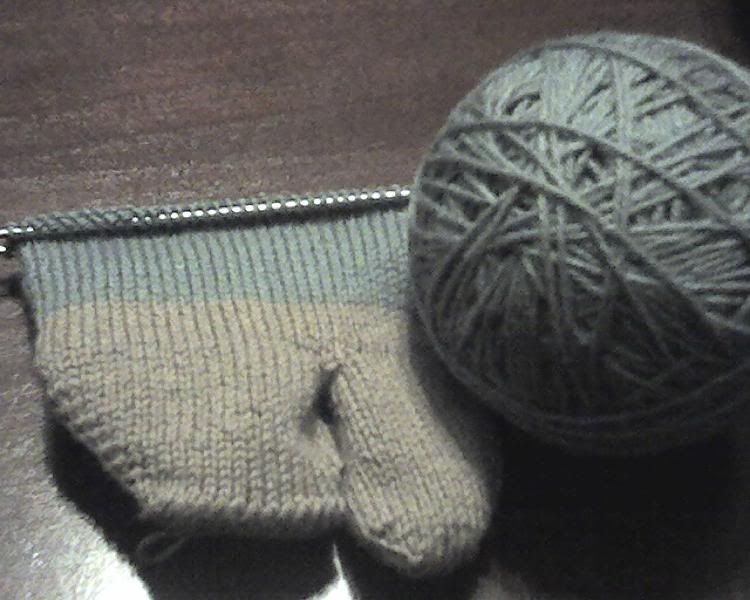 I've also been working on the
Pedicure socks
from knitty.com, using old-style Cotton Ease by LionBrand.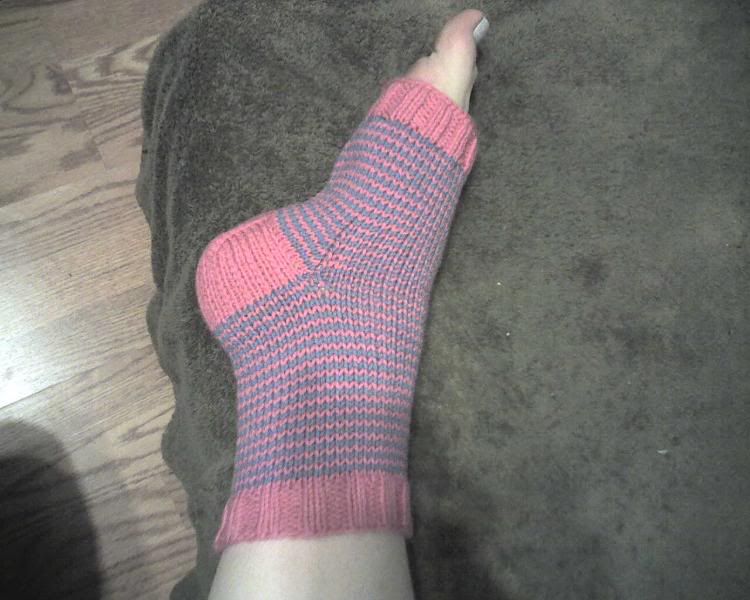 In other news, the cabin is very nearly finished. I've been charged with picking out everything. So far, for all the things I'm to choose, we're under budget. :D It's a miracle, for sure!
Granite for the bathroom countertops:
Extreme close-up:
My reflection can pretty clearly be seen in these photos. Any pink tones you see are reflected from my shirt that I was wearing at the time. I liked it because while it has a neutral over-all feel to it and at first appears to be a rich brown, when one is looking right at it up close, the abundance of periwinkle and sky blue inclusions become apparent. So it's kinda surprising as well as pretty and subtle... It's called "Sapphire Blue" or "Sapphire Brown" depending on the distributor.
The sink that will go in this granite in my bathroom is this lovely thing:
The light fixture for both bathrooms is the one in the middle in this photo: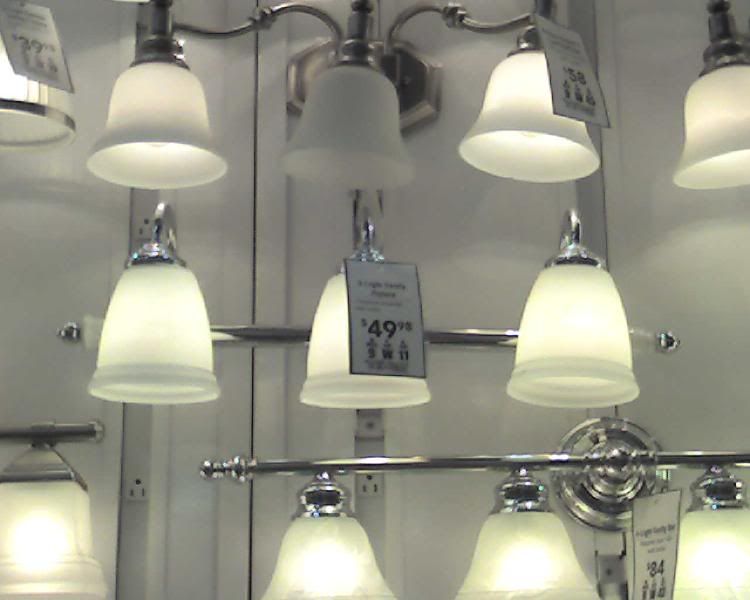 Drawer/door pulls/knobs for both bathrooms:
And the fixtures for the sink and shower in my bathroom:
The only thing that could make this bathroom better is if we could get white-painted wood cabinets with bead-board paneling in the doors. But alas, those would be custom cabinets and too much for the budget. So we're going with pre-fab solid oak, natural stained cabinets... I can always paint and alter them later if I really get persnickety about it.
I'm really excited that it's almost done. Now, the only thing I have left to pick out right now is a mattress for my room. I know I'm going with an all-natural latex mattress because the idea of off-gassing beyond freaks me out, not to mention lack of petroleum consumption is always a bonus! These mattresses, contrary to popular belief, are not like the memory foam mattresses, they aren't hot (they actually breathe very well), and if you know where to shop for them, they aren't any more expensive than conventional mattresses of similar quality. 'Cuz let's face it, high quality mattresses are never cheap.